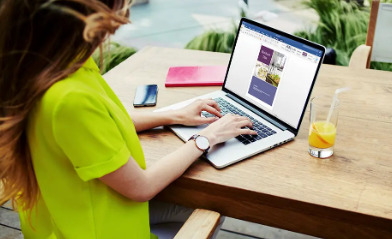 Master the advanced features of Microsoft Word 2016 and create truly professional looking documents. This hands-on course will help you learn how to create an index, build a list of figures, design a table of contents, do desktop publishing, perform a mail merge, and use timesaving shortcuts.
To sign up for this course visit: https://www.ed2go.com/ulm/
Go beyond the basics of word processing and master the more advanced features of Microsoft Word 2016 (now available through Office 365). In this course, you'll learn how to automate Word 2016 using shortcuts to help you write more while typing less. From signs, newsletters, and greeting cards to long documents, you'll learn how to create whatever you need—quickly and with professional-looking results.
You'll also learn how to create and organize text in tables, mix graphics and text together to turn Word into a simple desktop publishing program, and merge spreadsheet and database data to create mailing labels and form letters. Along the way, you'll go through lots of examples and exercises so you can see how Word's advanced features work; but more importantly, you'll see how you can use these advanced features at home and on the job. By the end of this course, you'll know how to use Word more effectively and take advantage of its many features so that you can get your work done quicker and easier than you ever thought possible.
What you will learn
Learn how shortcut keys, macros, and the AutoCorrect feature can save you time
Discover fast ways to format text in a document
Find out how to insert graphic images, including clip art and photos, into your documents
Add charts, SmartArt, and WordArt to a document, and divide any document into columns
Practice dividing a long document into sections and using footnotes and endnotes
Get acquainted with some of Word's desktop publishing features, such as using text boxes, layering, and aligning objects
Learn how to link text boxes, and position them in a document to create brochures and newsletters
Use mail merging to quickly and easily personalize form documents
How you will benefit
Master the more advanced features of Microsoft Word
Learn how to use Word more effectively and take advantage of all its many features so you can get your work done more quickly and more easily
How the course is taught
Instructor-led or self-paced online course
6 Weeks or 3 Months access
24 course hours