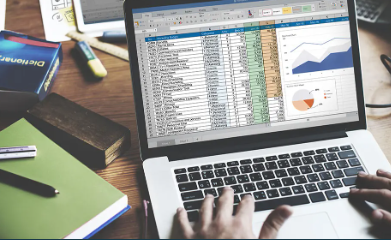 Whether you're a sole proprietor looking to manage your business finances or you simply want to gain an understanding of accounting basics for career advancement or for personal use, the courses in this bundle will give you a solid foundation in financial matters. If you're interested in increasing your financial awareness while also gaining a marketable skill, this series of courses is perfect for you.
To sign up for this course visit: https://www.ed2go.com/ulm/
Accounting Fundamentals I
In this course, you'll learn the basics of double-entry bookkeeping, as well as how to analyze and record financial transactions. You'll get hands-on experience with handling accounts receivable, accounts payable, payroll procedures, sales taxes, and various common banking activities. We'll cover all the bases, from writing checks to preparing an income statement and closing out accounts at the end of each fiscal period.
Accounting Fundamentals II
This course will build on the knowledge you gained in Accounting Fundamentals, to provide you with a solid understanding of corporate accounting practices. You'll explore such topics as special journals, uncollectible accounts receivable, plant assets, depreciation, notes and interest, accrued revenue and expenses, dividends, retained earnings, and various financial reports for corporations.
Please complete the courses in the series two months apart to avoid overlapping. Series bundles are not eligible for partial drops or refunds. Transfers to other open sessions of the same class are available. Please refer to your school for additional details regarding drops, transfers, and refunds on Series bundles.
How the course is taught
Instructor-led online course
48 course hours