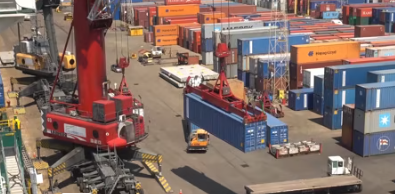 The Freight Broker/Agent Training course provides you with the comprehensive training needed to gain valuable knowledge for building a successful freight brokerage or freight brokerage agency. This freight broker training course is designed to educate the student about the foundational aspects of brokering shipments. From learning the laws and terminology, setting up your business, learning about valuable tools and software, contracts and forms, how to find shippers and do ratings, and much more, it will provide you with the knowledge, insight, and direction to help you stand out in this growing industry.
You will learn the differences between a broker and an agent, their various duties and responsibilities, and the laws and legal requirements for both. You will also learn how to develop important qualities and skills such as how to set your goals and market yourself, set up and organize your office, recordkeeping and back-office procedures, and how to choose brokerage and operating software.
By course completion, you will understand the steps of setting up carrier and shipper packets and contracts, marketing and advertising avenues, rate quotes, how to interact with shippers and carriers to keep lines of communication open, and valuable negotiation skills.
Job Opportunity and Resources
Brooke Transportation Training Solutions hosts a Broker/Agent Resources Day event which includes a virtual option held one Friday a month, exclusively for course graduates. During this virtual option, all Freight Broker/Agent course graduates have the opportunity to join the Resource Day to hear participating brokers give presentations regarding agent opportunities with their company. Graduates are provided with additional valuable resources that can significantly benefit them in their freight brokerage/agency operations. Brooke Transportation is the only training provider currently offering this excellent resource.
Class Dates:
Monday, December 05, 2022
-
Tuesday, December 05, 2045
Location:
Online
Instructor Led
Schedule:
Requirements
Hardware Requirements:
This course can be taken on either a PC, Mac, or Chromebook.

Software Requirements:

PC: Windows 10 or later.
Mac: macOS 10.6 or later.
Browser: The latest version of Google Chrome or Mozilla Firefox is preferred. Microsoft Edge and Safari are also compatible.
Microsoft Word Online
Adobe Acrobat Reader
Software must be installed and fully operational before the course begins.
Other:

Email capabilities and access to a personal email account.
Instructional Material Requirements:

The instructional materials required for this course are included in enrollment and will be available online.


There are no prerequisites to take this course. However, since this course focuses solely on U.S. domestic freight brokering, it is recommended you are interested in doing business in the United States.