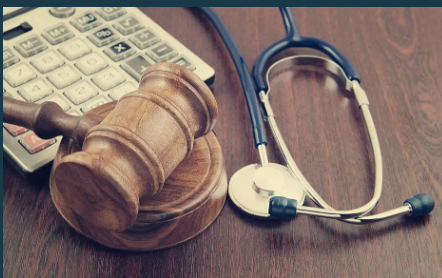 Use your nursing background to help attorneys with medical cases and claims. This course provides a foundation in different areas of law to help you understand how to assist attorneys in all phases of civil and criminal litigation and step-by-step instructions for setting up your own nurse consulting practice.
To sign up for this course visit: https://www.ed2go.com/ulm/
This online course will teach you everything you need to know to become a legal nurse consultant. Outside of nursing practice, legal nurse consulting is one of the most unique opportunities for nurses today. This role means you're more than a nurse; you're an expert witness that advises attorneys on the processes, procedures, and terminology of the medical field. Furthermore, this opportunity extends to other healthcare professionals as well. The legal field needs skilled healthcare professionals, so if you want to branch out, work remotely, or earn extra income, then you'll need to learn how to make your medical knowledge work for you.
What you will learn
To apply your medical knowledge to the legal field
An overview of legal specialties that rely on nurse consultants, such as criminal law, medical malpractice, and personal injury
An overview of real life malpractice cases, and why nurses were essential to their success
Terminology needed to understand legal cases
Practical business skills for marketing your skill set, negotiating your fees, and creating a consulting practice
How you will benefit
Legal nurse consultant training in a flexible, completely online environment
Learn on your own schedule over a six-week period
Gain foundational business and marketing skills to jump start this new or part-time career
Capitalize on your medical knowledge to pivot or expand your career options
Position yourself for a unique, work-at-home position available to nurses
How the course is taught
Instructor-led or self-paced online course
6 Weeks or 3 Months access
24 course hours