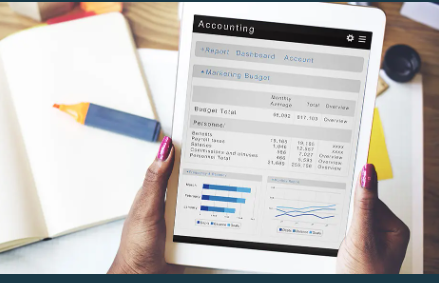 If you want to increase your financial awareness and gain a marketable skill, this course is for you. You will learn the double-entry bookkeeping, financial transactions, financial reporting, and more.
To sign up for this course visit: https://www.ed2go.com/ulm/
Details + Objectives
In this comprehensive course, you will learn the basics of double-entry bookkeeping, as well as how to analyze and record financial transactions. You will get hands-on experience with handling accounts receivable, accounts payable, payroll procedures, sales taxes, and various common banking activities.
Accounting Fundamentals covers all the bases, from writing checks to preparing an income statement and closing out accounts at the end of each fiscal period. Whether you're a sole proprietor looking to manage your business finances or you simply want to gain an understanding of accounting basics for career advancement or for personal use, this course will give you a solid foundation in financial matters.
What you will learn
Learn the basics of double-entry bookkeeping, as well as how to analyze and record financial transactions
Get hands-on experience with handing accounts receivable, accounts payable, payroll procedures, sales taxes, and various common banking activities
Learn about writing checks, preparing an income statement, and closing out accounts at the end of a fiscal period
How you will benefit
Learn everything you need to know to better manage your finances
Gain a solid understanding of accounting basics to be able to manage business finances or advance your career
Open the door to more career opportunities in the in-demand field of accounting and finance
How the course is taught
Instructor-led or self-paced online course
6 Weeks or 3 Months access
24 course hours