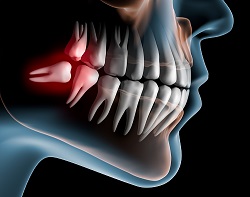 Registration deadline: March 21, 2023
Earn Seven Clinical Continuing Education Credits  
March 24, 2023**
G. E. Ghali, DDS, MD, FACS, FRCS (Ed)
"Update on Oral Surgery" 
Learning Objectives:
Dentoalveolar Surgery and Associated Complications
Practical Oral Pathology: 10 Most Common Lesions
Diagnosis and Management of Oral Cancer 
Dr. Ghali has lived and practiced in Shreveport, Louisiana since 1993. He and his wife, Hope, have four children. Dr. Ghali's practice spans the full scope of craniomaxillofacial surgery. His professional interest lies in the treatment of pediatric craniofacial deformities including craniosynostosis, cleft lip and palate, and dentofacial deformities. However, his surgical and teaching interests also include cosmetic surgery, head and neck oncology, and maxillofacial trauma.
**The Northeast Louisiana Dental Association (NELDA) is co-sponsoring this event with the ULM Dental Hygiene Department.  NELDA members  receive a discounted registration fee for the course.***